Welcome to summer
The golden season for beekeepers.
Already a beekeeper?
Here's our summer checklist
Welcome to summer
The golden season for beekeepers.
It's a great time to discover the fascinating world of bees
In most areas, summer is when beekeepers will be harvesting honey and enjoying the rewards of their colony's nectar alchemy. Although most hives will be well established, it's still possible to source a colony through late-season swarms or splits.
For new beekeepers, you'll need to assemble your new hive, work out its best location, get your bees installed and start learning.
Are you ready to experience the magic of harvesting your very own unique honey straight from the hive?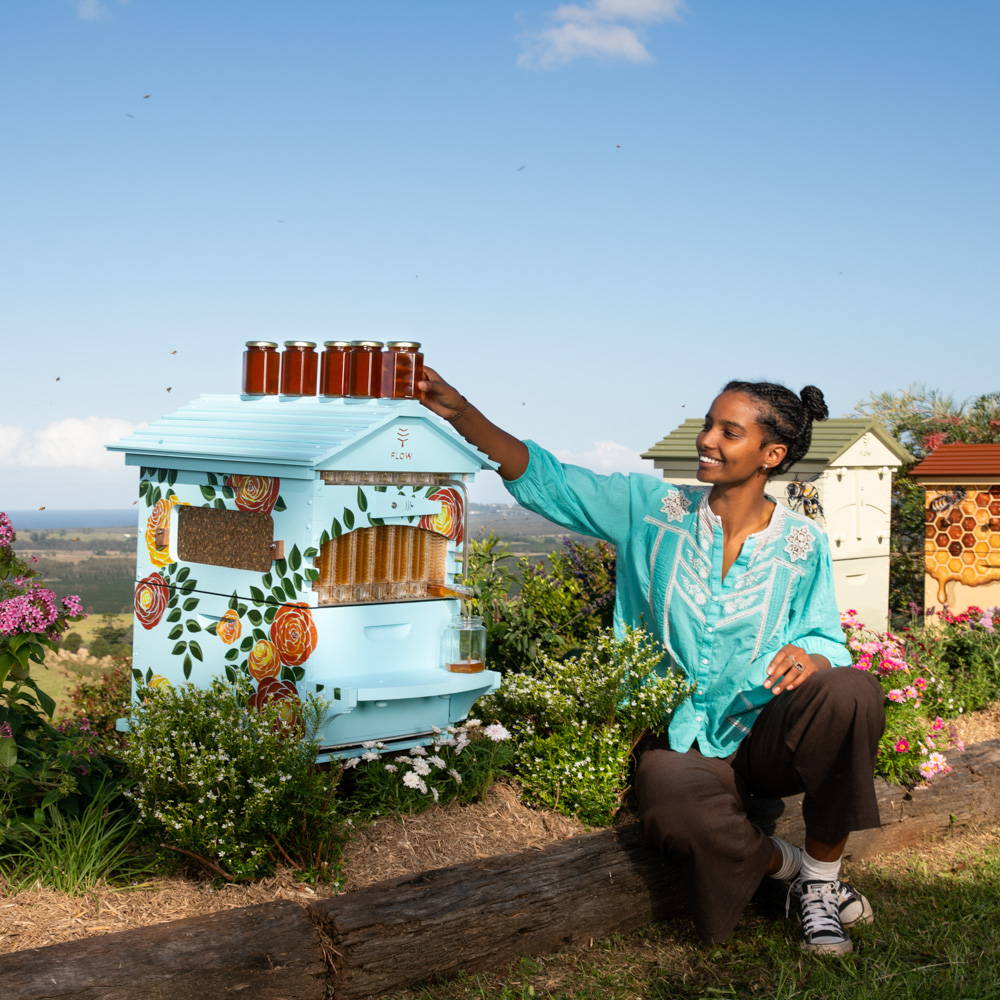 Looking for the best way to get started?
If you're new to beekeeping, or are setting up a Flow Hive for the first time, our Starter Bundle is a great way to ensure you'll have everything you need.

Featuring our Flow Hive Classic 7 Frame, bundled with essential safety equipment plus an incredible saving of $90.

Includes: Flow Hive Classic Araucaria 7, organic beekeeping suit kit, stainless steel smoker, gauntlet goatskin gloves, J-hive tool and a Flow Veil.
Add some pollination power to your yard
One of the many benefits of keeping bees, is the pollination power that a single hive can bring to its surrounding area.
Bees can pollinate in a two mile radius from the hive and with every single forager bee being able to pollinate up to 5,000 flowers each day – that's a HUGE impact!
The best part is, with a Flow Hive, you can experience flavours collected from the blooms in your region combined to create your very own unique honey blend.
From the zesty delights of a nearby citrus orchard to the floral notes of lavender, honey harvested from a Flow Hive is raw and completely unprocessed, making it superior in flavor to commercially produced honey.
Frequently Asked Questions
Starting as a beginner
It's easy to get started but important to learn as much as you can. Check out online resources or connect with a local mentor to kick start your learning.
Starting with a Flow Hive
Flow Hives are a fantastic hive for beginners as they're easy to use and make harvesting honey so much easier for the beekeeper and so much gentler on the bees.
Can anyone keep bees?
Yes! People keep bees all over the world, even in urban areas. Anywhere that bees can naturally survive, you can become a beekeeper.
How much work?
Keeping bees is an absolute joy, so maybe work is the wrong word 😉 The amount of time needed will vary at different times of the year – the amount of time required is minimal.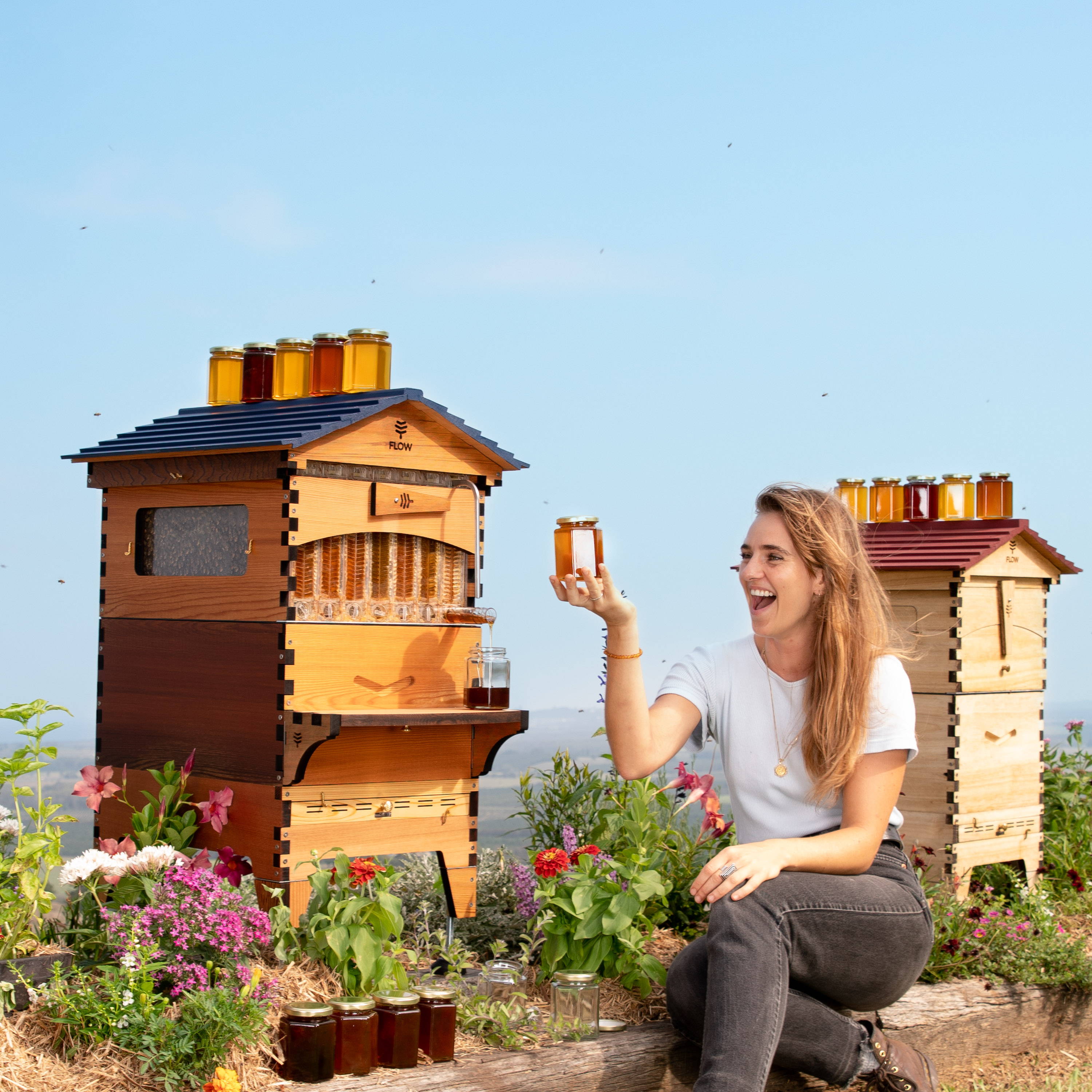 Harvest different flavors from one Flow Hive
One of the most remarkable things about harvesting honey from a Flow Hive is tasting the different flavors captured in each frame.
Bees tend to fill cells in succession, one frame at a time, meaning that each Flow Frame can look, smell, and taste unique.
Flow's patented technology allows single-source honey to be tapped individually, so you can experience the subtle (and sometimes not so subtle!) seasonal variations in color, flavor, and bouquet. It's like a small snapshot of your own backyard!
Flow harvest honey is ready to eat straight from the hive without the blending, heating and oxidization associated with conventional harvesting methods. This allows the distinctive notes to shine through and enables you to get a variety of flavors from a single hive.
Not sure how to get started?
Don't worry – Flow will be here to help you every step of the way. We have plenty of online resources to help you gain confidence.
Here's some tips to find the best help for your learning style.
Summer is late in the season to source bees, however, you might still be able to source a colony from a breeder, receive a hive split or pick up a late season swarm.
Keen on starting but feeling nervous?
Don't worry – Flow will be here to help you every step of the way. We have plenty of online resources to help you gain confidence.
Here's some tips to find the best help for your learning style...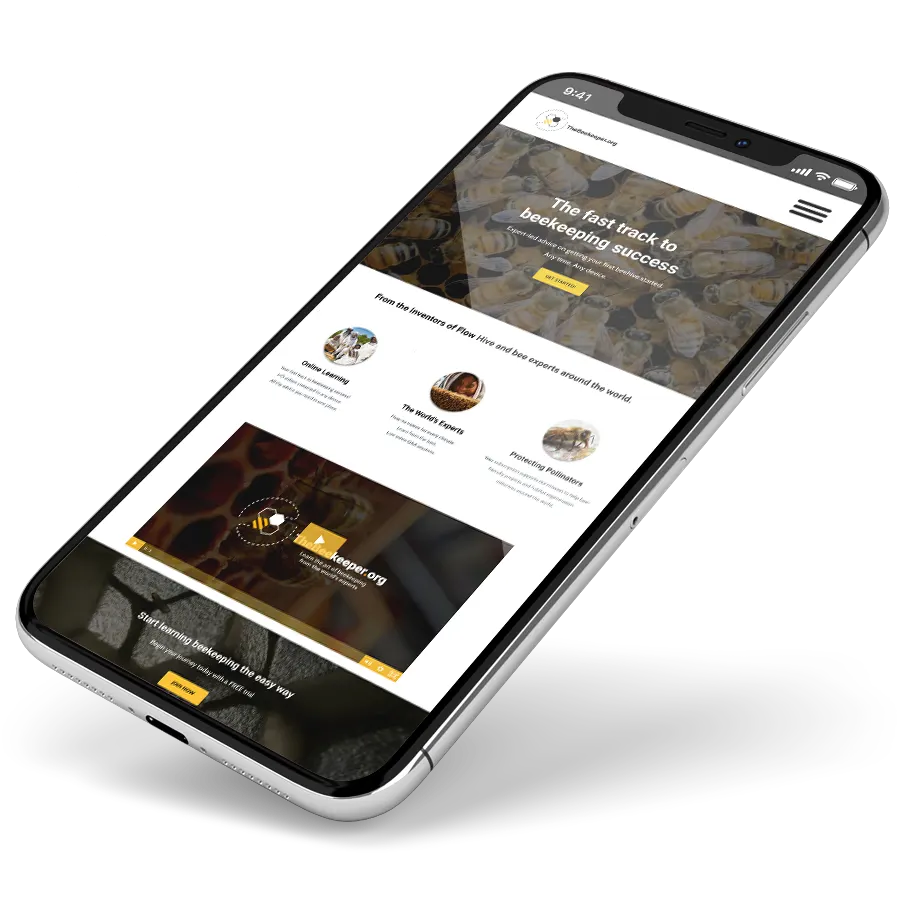 Online beginner beekeeping course
Fast-track your learning easily and enjoyably at TheBeekeeper.org. Learn in your own time with high-quality, expert-lead video lessons explaining what you need to know in order to feel confident looking after your bees.
Bee mentorship
There's nothing quite like experiential hands-on learning. Connecting with a beekeeping mentor is a great way to get started.
The Flow Forum is also a fabulous place to connect with beekeepers around the world. Read through threads dedicated to beekeeping topics, and have your questions answered by experienced beekeepers!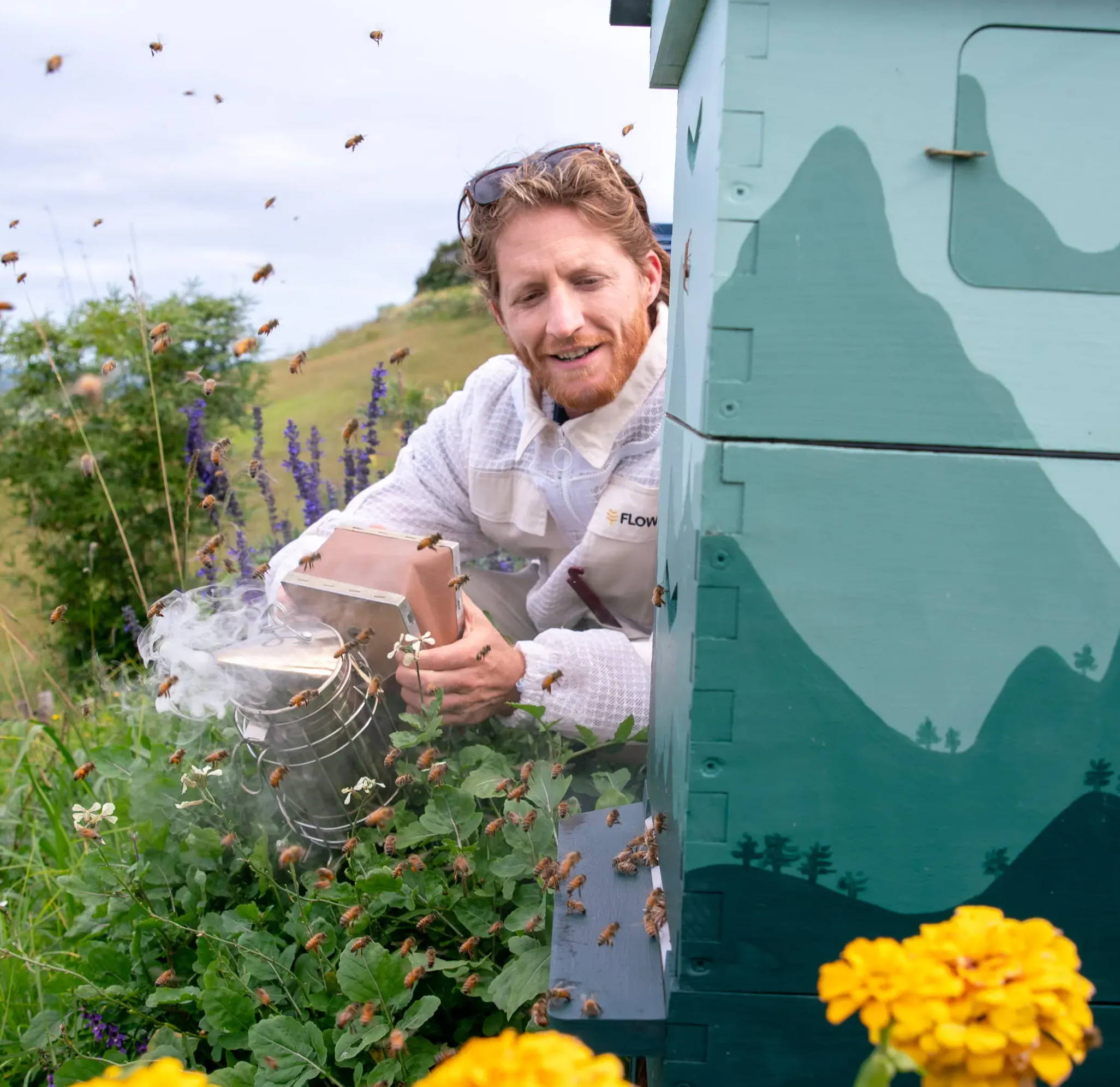 Like learning in a group?
You may like to join your local beekeeping club or association – a great way to meet fellow beekeepers, with knowledge on how to keep your bees happy and healthy, most relevant to your local area.
Bonnie's beginner beekeeping story
Meet Bonnie, who split a hive with her neighbour
"The advice I'd give a new beekeeper or someone who is considering bees is the more you learn about them and interact with them, the more joy you'll receive from them.
Bees are also easier than you think. They are easier than a dog, as you can go on vacation for a week and not worry about them.
It's another anchor to bring me outside and make me slow down, look and care for things, and weeding the garden is so much more pleasant when I can smell the honey!"
Where do I get bees?
One of the most frequently asked questions from new beekeepers is – "How do I get bees?"
The first thing to remember as that bees won't always wait until you're ready for them,
so it's important to have your Flow Hive set up and ready to go.
Reserve your bees
Although designed to be a perfect home for bees, it's not often that a colony will move straight into your beehive – you'll need to source a colony to call your own.
One of the best ways is from a reputable bee breeder who will help provide you with a healthy colony for your new Flow Hive.
A popular option is to purchase a Nuc – a small colony which includes a laying queen, workers, drones and 4 or 5 frames of brood and honey. This is an easy way to set up your first hive.
Top Tip: As soon as a colony is ready for a new home, they don't often wait around, so it's important to have your Flow Hive set up and ready to go.
Not sure where you can set up a hive?
The good news is, you can keep a beehive almost anywhere! Especially a Flow Hive, as there is no need for additional processing equipment or lugging heavy frames full of honey for harvesting. From rooftops to balconies to backyards, it's now possible to harvest honey directly from your hive.
Here are some tips to make sure your location choice is good for both you and your bees.
You should also check if you need to register your hive or as a beekeeper in your local region.
Start your pollinator garden
When selecting your garden blooms, make sure to include some local native plants in a variety of different colours.
Bees, like humans, enjoy diversity. Include flowers of different sizes and shapes, and plant in clumps to make foraging a breeze.
Find plants that bloom at different times of the year. Support a range of different pollinators throughout the different seasons. Trees and shrubs produce much higher quantities of pollen and nectar, however, smaller plants produce forage more regularly – it's great to have a selection of both.
Want to snap up a bundle this summer?
Our special Starter Bundle has everything you need and an excellent saving.